Where the fuck does time go? It feel like only a week ago that I was typing up my March Wrap Up. I had a pretty big April TBR and I am happy to say that I (mostly) stuck to it. I didn't read one book that was on the list and I added 3 more. In total, I read 9 books.
Here are the stats:
Total pages read: 3,233
Young Adult: 6
Mystery/Thriller: 1
Adult Fiction: 0
Other: 2
Star Ratings:
2-2.5 Stars: 2
3-3.5 Stars: 1
4-4.5 Stars: 3
5 Stars: 3
DNF: 0
2-2.5 Stars
 The first book was a pick for Touch Your Shelf Book Club. It is a Beauty and the Beast modernization in smut form. I did give a mini review over on my Goodreads page to explain why I only gave it 2 stars. Tarot was a big let down because I was expecting so much more. I feel like the story started off in the wrong spot and the "twist" was pretty easy to figure out. The characters were one dimensional and bland. But I do think the author did a good job describing the scenery!
3-3.5 Stars
  If you know anything about my reading tastes, you know that I am not a huge a fan of YA contemporary. I have a hard time connecting to the characters and I get kinda bored. This is not the genre's fault. It is just not for me and that's ok. But when I first started listening to this book, I was hooked. As an atheist, I could relate to much of the main character felt. His views are similar to my own. I was laughing out loud at some points. But I do felt that I kind of dragged on and the teenage angsty stuff was a yawn fest. However, I do think this book is a solid 3.5 stars, maybe even 4. I see the appeal in it and I liked that our main character was flawed and learned lessons. I have heard from some Catholics that it is not a good representation of what Catholic school is really like, so keep that in mind.  Be on the lookout for a full review.
4-4.5 Stars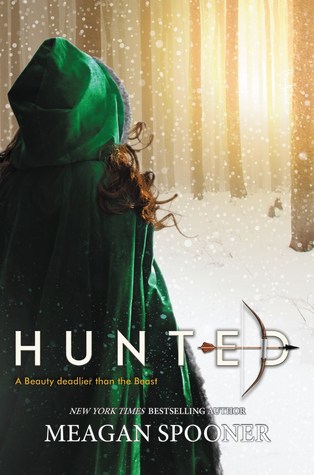 I am happy to say that The Wicked King got one more star than The Cruel Prince did! I was much more engaged with this story than I was with the first one. I kind of knew what was going to happen based on the title of the last book, but I didn't know the why or the how. I definitely felt myself being pulled more into the Jude + Cardan love spell that most people find themselves in. But I still have my feelings about it. I don't think I will do a full review for this one because I don't have much to say about it. I picked up Hunted and was interested to see how the story was going to be done. This teetered on 3.5-4 stars for me but in the end I was happy to go ahead and give it that extra half star for it to make it into this category. Not a bad Beauty and the Beast retelling, but not my favorite. The Real Michael Swann has been eluding me for almost a year now. I picked it up and put it back downs several times. This time, I needed a break from YA and dove straight into this and I am glad I did. Whenever I read a mystery/thriller, I am reminded why I love the genre!
5 Stars
I am so pleased that I had three 5 star reads this month! First of all, Gemina. Do I really need to say more? I plan to do a full Illuminae Series review once I read Obsidio in May. A Curse So Dark and Lonely gave me life in April. It was so good that I was in a reading slump after. So be warned. Read my full review here. When I finished listening to The Wicked King, I needed another audiobook to start. I had been wanting to read Trevor Noah's book for awhile and figured now was as good time as any! I am so glad that I went for it. Noah's humor and personality shines through and it really opened my eyes to issues and political happenings of South Africa. I learned so much and my respect for Trevor Noah has grown even more.
Have you read any of these books? What did you think? Let me know in the comments!