Hello! I am doing a special blog post today that is not book related but I still like to share other interests of mine while I'm here. As some of you may know, I dabble in some pagan practices and other "witchy" things. One of those things that I observe are the major and lesser witch's sabbaths.  The last time I made a post like this was around Yule. Since Ostara is one of my favorite sabbaths, I thought it'd be good time to share some of the things I will be doing for the vernal equinox!
Something special about this year's vernal equinox is that it coincides with a full moon! I love moon magic so I will be talking about how I plan to incorporate that into my Ostara celebration.
What is Ostara?
Ostara is the time where light and dark are out for equal times. Therefor, Ostara represents balance. This is also the time to welcome the warm weather back as the days are becoming longer. Ostara marks the beginning of spring to. For me, I do not worship any deieties so I do not relate this to the Gods and Goddesses that are associated with the sabbath, but others do and thats ok! However, I still associate many of  the same energies and representations that this equinox that other witches and pagans do.
I like to think it as a time to recenter myself since this is a time for fertility ( new beginnings). The energy of growth and rebirth is a theme that I feel connected to. It is a great time to set goals and intentions for the Spring season and beyond!
Rituals and Activities

I am fortunate enough to have quite a few friends in my area (one right next door, actually) that observe the Sabbaths. We do not do every pagan related event together but we do like to occasionally make celebrations a group activity. Tonight I am gathering with two of my friends and we have some fun stuff planned!
I also want to note that not all of these activities need to be done in one sitting/night. I like to do a ritual on the sabbaths but I like to continue the practice in the days/weeks following.
Ostara Altar

I hemed and hawed about my Ostara altar for months. I even went as far as to rearrange my room so I could create a fictional aesthetic while still maintaining my practicing space.  The way I set up my altar is center focused on the statue that I got in my Sabbat Box subsciption. She represents fertility and growth. I surrounded her with stones that represent prosperity and new beginnings. I added blue, pink, yellow, and purple candles to represent spring and the new growth of plants that will be happening. In addition, I placed a black and white candle opposite side of each other to represent balance and equality. I added fresh baby's breath to tie the theme together.
Ritual
I plan to do a solitary prosperity spell over the weekend to amplify the group ritual that I plan to do. The prosperity spell includes making a herbal satchel that holds specific properties that relate to prosperity. Along with this spell comes a chant and filling the satchel with intention. I will be adding a green aventerine to the bag to enhance the energy. With all rituals and spells, I light candles that correlate with the spell and/or sabbath that I am observing.
Group Ritual
Myself and two other ladies will be gathering tonight to do some Ostara activities. The first will be dying and drawing eggs that have been inscribed with ancient runes. Heres a picture from last year!
We also plan to drink some honey mead because honey is a food that is connected to this sabbath. I also plan to bring some sort of sweet bread as a dessert to symbolize the sweetness of the sun and to honor the new energy emerging.  In addition we will be doing a full moon ritual outside (more not that later).
Tarot
A ritual wouldn't be complete without some tarot reading! I plan to do my own reading but we will likely do group tarot as well for the gathering happening tonight. Here are a few spreads that interest me.
Full Moon
I am just now diving into astrology so I can't explain the full moon's correlation to the sun signs and the vernal equinox. But nevertheless, I can feel the importance and the specific energy the moon provides. Full moon's are for releasing and letting go. I will do a full moon tarot spread to help guide me on what I need to let go of in order to start new for this sabbath. This is where I also like to do meditation to center myself and really let myself feel the energy the stars and moon provide.
Also, I don't want to forget to set my crystals out in the moonlight so they can be washed clean by the moon's light.
Spring Cleaning
Although cleaning isn't everyone's favorite activity, it is symbolic for this time of year. Most people do "spring cleaning" but I like to incorporate it into my Ostara ritual because it makes it more fun. If the weather permits, I open up my windows and play music that gets me moving. I usually just pick one thing to focus on for the sabbath. This year, I want to organize my hall closet. This allows me to feel productive but not overwhelmed. I try to remember this is all about starting fresh and CLEAN.
Plant Flowers
I do not have a green thumb. But I do want to try and plant a few flowers out in my yard this year. Even if its just transplanting them into the ground, it is still symbolic and refreshing. I also love fresh flowers in my house and have been buying a bouquet of flowers every week to keep in the house!
Go For a Walk and PLAY
This is the most important one and how I get my kids involved. As soon as we have a nice day, we will be walking to the park and basking in the sunlight, feeling the energy of renewal on our skin. This is such a simple and fun way to observe the sabbath!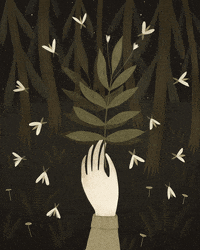 Thats it! Again, this is just how I plan to observe and celebrate the Sabbath. Do you do any of these things to celebrate spring? Let me know in the comments!