Hello hello! I am consistent with my sporadic posting but I am happy to be able to post when the moment strikes me. Going into February, I had a set TBR but I barley stuck to the plan.  I only read 2 books on my list! However, I did read 8 books in total! I did a mixture of audiobook and regular book but often switched between both versions for ultimate speedy reading.
Here are the stats:
Total pages read: 2,739
Young Adult/Middle Grade: 3
Mystery/Thriller: 2
Adult Fiction: 3
Star Ratings:
3-3.5 Stars: 4
4-4.5 Stars: 2
5 Stars: 2
The Books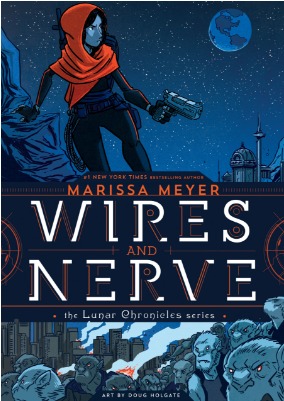 Wires and Nerve by Marissa Meyer
I read this directly after Winter and while it was a quick read, I did feel that it was lacking in some areas. The artwork wasn't particularly great and I just didn't feel the characters like I did in the regular books. In the end, I wasn't dying to pick up the next book.
I lowered this from 4 stars to 3.5 stars upon further reflection
City of Ghosts by Victoria Schwab
I wrote a review for this boo which you can read here. I initially rated this 4 stars, but upon further reflection, I want to give it 5 stars.  Upon reflection, I realized I should have been considering the fact that this is written for middle grade and since, I, a 27 year old woman, greatly enjoyed this middle grade read, then certainly 10-12 year olds will too.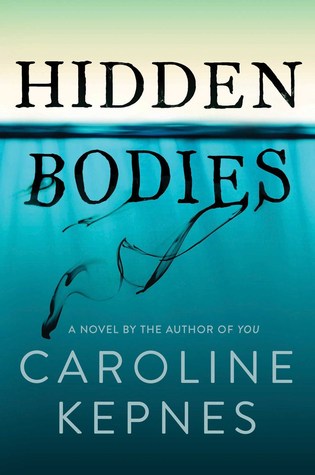 Hidden Bodies by Caroline Kepnes
This is the second book to the massively popular, first installation titled, YOU.Joe's personality just SEEPS from the pages and really, he's quite funny. I kept getting super worried he would get caught and I'm like "WHY DO I WANT HIM TO GET AWAY WITH IT?? He's a terrible person!!!" But alas, I am a fan of joe and I want him to live happily ever after. That's just how good the writing is.
Yes some parts I skimmed through when he was ranting and freaking out but that's ok. I still liked the overall story. YOU could have ended Joe but I'm not mad that we get more with this.
Behind  Closed Doors by B.A. Paris
This was a disappointment. You can read my full review here.
A generous 3 stars to this one.

The Tattooist of Auschwitz by Heather Morris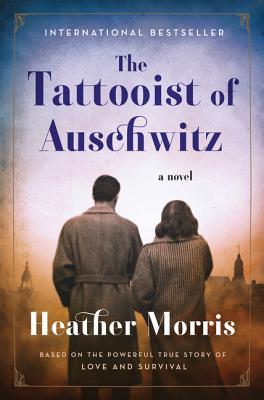 This was the book club pick for February and I wasn't looking forward to reading it because I knew there was going to be some serious tragedy involved. I didn't know if I wanted to put  myself in a somber mood. Obviously, I picked it up and was instantly wrapped up in the story. I did give it 4 stars because it was a bit obvious this was written by a screen-writer and not a book writer. The story was heart wrenching and incredibly amazing. If you like historical fiction, this is for you. It is heavily based off true events.
Today Will Be Different by Maria Semple
I picked up this book because I really enjoyed the raw honesty about mental health and motherhood that Where'd You Go Bernadette offered. In the beginning and up until about 1/2 way through, the book had me cracking up as the main character half assed her way through being a mom and just being human. It was relatable and funny. But then, nothing really happened. The span of the book takes place over one day but there are flashbacks going as far back as 10 years. I felt that it was unnecessary to go into so much back story to explain the behavior of the character.
Glass Sword by Victoria Aveyard
I had such high hopes for this book. I was so optimistic about it that I went and bought there rest of the series (4 books in total)! So although this was pretty much a flop for me, I will continue the series to see how it ends. I have heard the 3rd book is better, so fingers crossed. The second book in the Red Queen Series lacked excitement and it felt dragged on. I wanted more interaction between characters but I felt like most of the story was Mare just fighting with herself.
The Girl With All The Gifts by M.R. Carey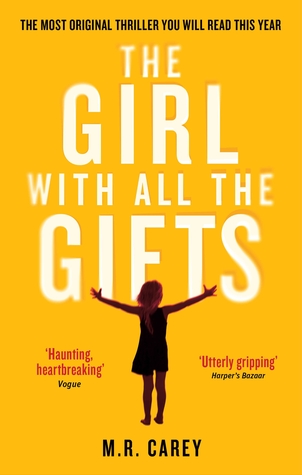 This has been sitting on my shelf for about 7 months. I don't know why I finally decided to pick it up, but I am glad I did. This is easily one of my favorite books that I've read so far this year. It was  action packed and read like a movie    (but not too much so ). I thought the author tackled  moral and ethical issues in a  unique way through character development, dialogue, and interaction.  I am usually not a big fan of horror, but this book can be an exception. Now I want to read my fill of post apocalyptic book! I probably should do a full review of this one soon!
In Conclusion
I am pretty happy with my reading habits in February. I had a light school semester which gave me more down time to read. I wish I would have had more 5 star reads but I am glad that I read books that I was putting off for awhile. Next month won't be as heavy but I am still going to go after books that have been eluding me for awhile. I will make a March TBR post soon!
I hope you all had a great February!