For today's #Project14Lists, I decided to incorporate a post that I have been contemplating on doing for awhile. Since the first day of Winter Solstice is coming up on December 21st (there's also a full moon the same night! Eep!), I have been brainstorming ways I want to celebrate the witch's sabbath, Yule.
Yule is a time of reflection and the Winter Solstice marks the 1st day of the sabbath. It is the darkest and longest night of the year. The sun begins its journey back towards earth. This means that the days will begin to get longer as we draw closer to spring. We say goodbye to the old and hello to the new. There are 12 days in the sabbath (where do you think the song 12 Days of Christmas came from?) so that leaves some flexibility with how you want to celebrate.
The cool thing is that most people already incorporate Yule into their holiday tidings. The Christmas tree, hanging garland, putting up lights, a feast, using red and gold colors, all have roots in paganism. Here are a few things that I plan to do through the week and a half of Yule.
1. Decorate Home with evergreen, holly, and Ivy
These last through the winter and is symbolic of our strength to get through the cold months.
2. Do a Sunrise Chant
Light a white or orange candle and recite this chant to welcome the sun on the morning of the first day of Yule
The sun returns! The light returns!

The Earth begins to warm once more!

The time of darkness has passed, and a path of light begins the new day.

Welcome, Welcome, the heat of the sun,

Blessing us all with its rays.
3. Do a Sunset Chant
Again, light a white or orange candle and recite this chant to bid farewell to the long nights.
The longest night has come once more, the sun has set and darkness fallen.

The trees are bare, the Earth asleep and the skies are cold and black.

Yet tonight we rejoice in this longest night, embracing the darkness that enfolds us.

We welcome the night and all that it holds, as the light of the stars shine down.
4.) Sunset Ritual
If you want to try some meditation work, incorporate this into your Yule celebration. Rituals help me focus my intent and think about my choices going forward.
Supplies Needed (substitute as needed)
holly berry oil
mistletoe herb
parchment paper
red candle
red pen
cauldron or fire safe container
Directions
Write a single word in red ink that represents the quality in yourself you would like to enhance with the dawning of the Yule sun.
Sprinkle your herb onto paper
add 3 drops of oil
twist paper closed
light red candle
Say chant (see below)
burn paper in cauldron
envision yourself with the quality
blow out candle
Chant
May the longest night grant me clear sight,
to obtain the quality hiding inside thee.
Awaken my soul, and let the light set it free,
For I want to be the best version of me,
So mote it be.
5.) Make a Yule Sachet or Jar
I love making spell jars so I decided to create this one specially for the Yule celebration. These are great gifts to give to loved ones. I prefer to use mini jars but you can use a small pouch or sachet as well.
Supplies
orange peel
cinnamon for warmth and stength
rosemary for remembrance
nutmug for luck
basil for abundance
evergreen for strength
snowflake obsidian chips for clearing energy path and reflection
garnett chips for health and passion
ruby zoisite chips for appreciation. represents connection of brain and heart.
Green candle
mini jar or pouch
Directions
Fill your jar with each ingredient. I like to say what the ingredient represents and take a minute to visualize what that means to me.
When jar is full, seal with green wax.
Say chant

May the Light of the sun shine on my family this Yule season
Alternatly, you can write this on a note if you are giving it as a gift, replacing the word "my" with "your."

Blow out candle
6.) Have a Yule Feast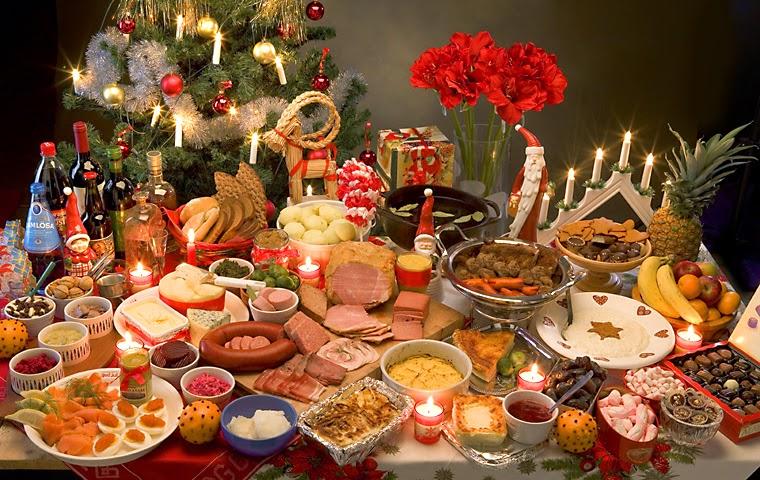 If you know anything about witchcraft, then you know that a sabbath isn't complete without some sort of feast! I plan to have a pork dinner glazed with cider seasoned with rosemary topped with baked apples. I don't have a recipe because my husband is the cook in our house and he does everything by taste!
7.) Make Crock Pot Buttered Rum
I found this recipe on Pinterest and I plan to make it with my friends after we do our evening ritual with the spell jars one evening.
8.) Make a Yule Log
This is a traditional practice in which a the "yule log" is a yummy cake roll. As I have mentioned, I am not a cook or pastry chef. So I found this easy peasy recipe to make a Yule Log with BOX CAKE MIX. HECK YES. Underachievers Unite!
9.) Tarot
I love using tarot as a guide and meditative tool. If I have a problem and can't clear my mind, tarot is a great way for me to regain my composure and sort out my issues. I plan to do tarot readings every day of the sabbath. There are some great Yule spreads on Pinterest!
10.) Focus on Positive Thoughts
Yule is all about peace. You can't have peace without good thoughts right? This is not to say that "positive thoughts" heals everything and can change your life. I recognize that mental health issues (depression, anxiety, BPD, etc.) are very real and that they can be debilitating. Thinking positive thoughts does not make any of that go away. But even though I struggle with depression and anxiety, I am going to try hard to focus my energy on thinking of things I am thankful for (while still taking my meds of course!). I may take the time to write down one positive thing that happened to me every day so that I can reflect on my day and what I am thankful for.
Conclusion
Do you celebrate Yule? What holiday traditions do you have? Let me know in the comments!