I haven't made a Blogmas theme post yet so I figured I better get on it with the first week of December coming to an end.
As a person who has a spouse who is not a book lover, I can understand it can be challenging to think of gifts to get for that book lover in your life. So I made this list thinking it could be of use to not only my spouse but maybe to others' as well. Maybe you want to send this list of ideas to your family or maybe you want to buy yourself a holiday gift! Treat yourself!
All of these items are things that I would personally love to receive or that I already own. If I already own it, consider this to be my recommendation!  Be sure to click the titles by each number for the link to buy! *none of these links are affiliate
Bookends are not only functional, they are also cute home decor! I personally love stones and crystals so these agate bookends from Amazon would be perfect for someone who also enjoys pretty rocks.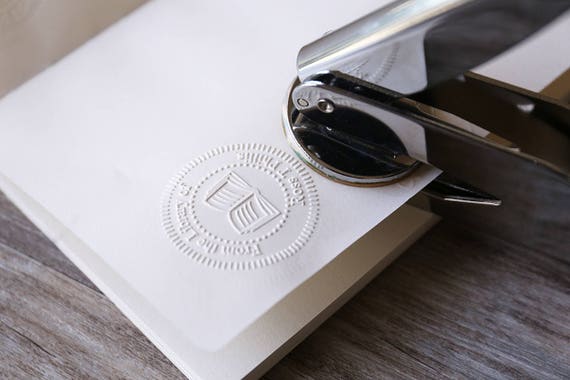 I think this gift is the ultimate gift for the book collector in your life. I do not own one but it is on my wish list! There are a variety of these to pick from on Etsy and I'v linked my favorite embosser and favorite stamp.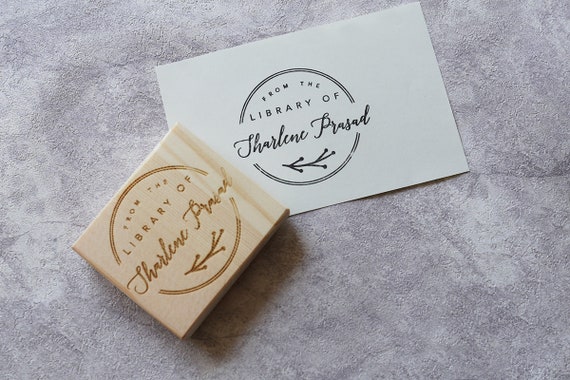 I think a stamp is a great alternative to an embosser that stands out a bit more because of the ink. Be careful of smearing though!
Do not underestimate the usefulness of a book light! I still find myself using this classic gadget when I'm in the car or when I am laying in bed. This would make a great stocking stuffer!
5.) Bookmarks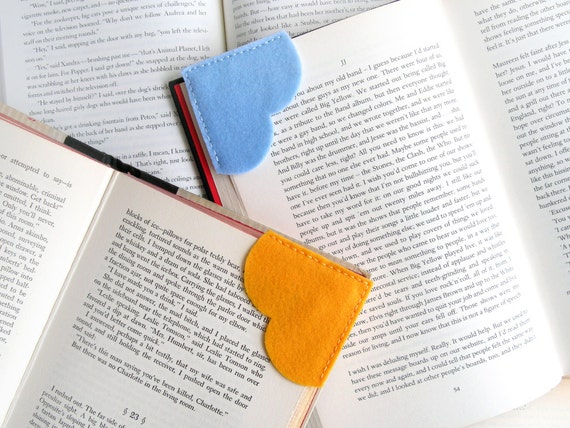 I've included several great bookmark options here because having them is an essential part of my reading. My blog name is inspired by the fact that I am notorious for losing my pages in books.
Felt Corner Bookmark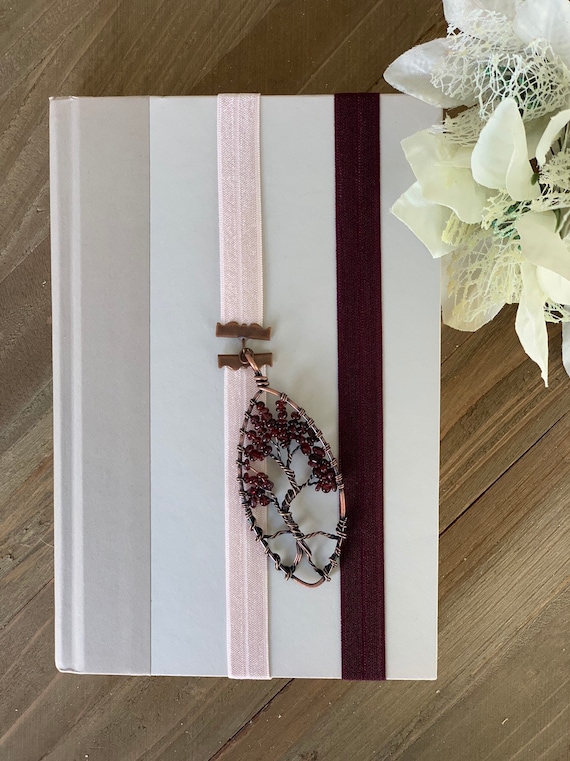 But having bookmarks around helps me keep my books looking new (no more doggy earing pages!) and the covers crisp (no more bending the jacket into the book!)
Ribbon Stone Bookmark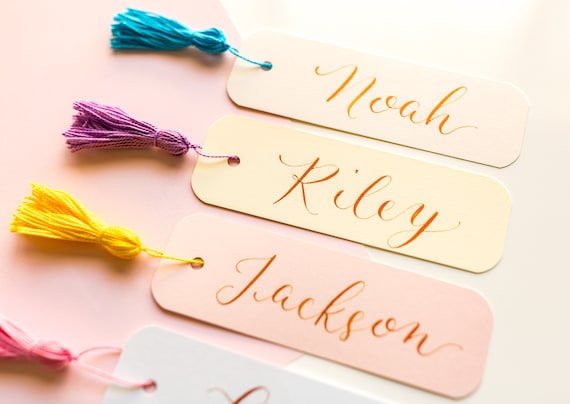 You can add a personal touch to bookmarks by ordering a product with the option to add a a name. I have ordered the ones pictured on the left and love the calligraphy style.
Tassel Personalized Bookmark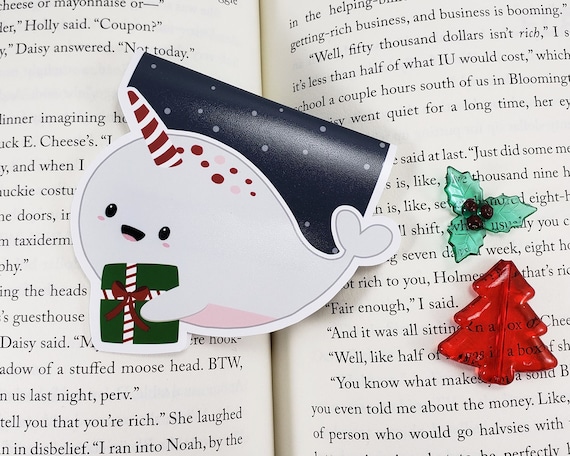 My all time favorite bookmarks are the magnetic ones with cute characters or themes. There are even bookmarks with book characters! I have ordered from the shop linked below and cannot recommend them enough for magnetic bookmarks!
Magnetic Bookmarks
A bit pricer gift but still under $100. Some people prefer e-books and if that is the case, the kindle paperweight is perfect!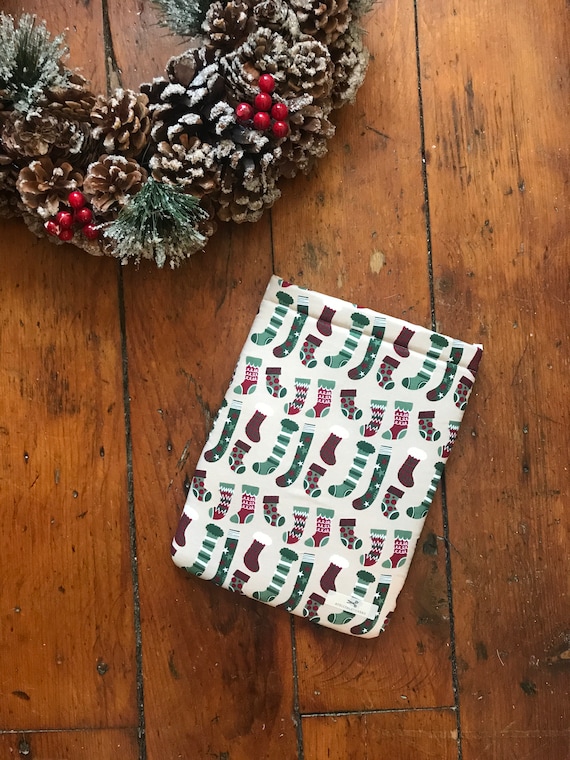 I love book sleeves. I own several of them but especially love holiday and season themed ones. This one is from a new Etsy shop from
Miranda
, a friend I met through the online book community,
Lighting  a candle adds to the perfect reading atmosphere. And better than a candle is a book themed candle. What's better than a book themed candle? A candle created by a fellow book lover. These candles are made by
Becca
and I cannot wait to get my hands on them. Keep in mind, she ships to the states! Be sure to check out her
Booktube channel
, too!
9.) Book Subscription
I've tried out several book subscriptions and the two that I liked best were 
Book of the Month
, and 
Owl Crate
, This is the gift that keeps on giving. Most companies offer 3, 6, and 12 month options to pay in advanced.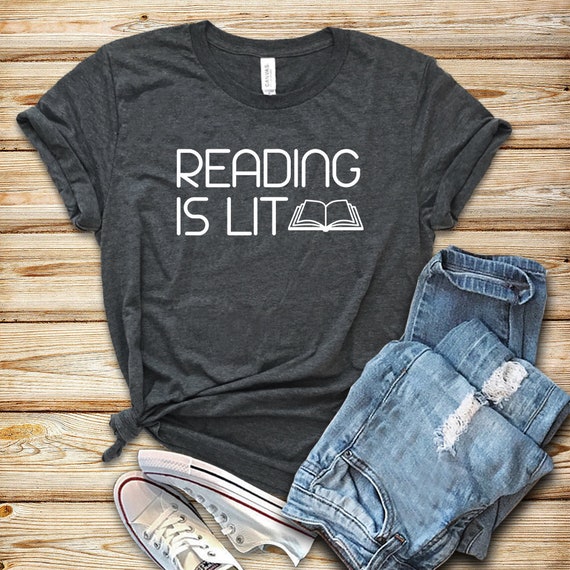 Shirts can be great conversation starters if they advertise your favorite hobby. A custom shirt for a literary lover is affordable, cute, and functional! There are so many options online but I really like the one I linked here.
Redbubble offers so many great bookish products but I personally love their prints. I have a small canvas print of book themed artwork that looks perfect on my bookshelf.  A size for every budget!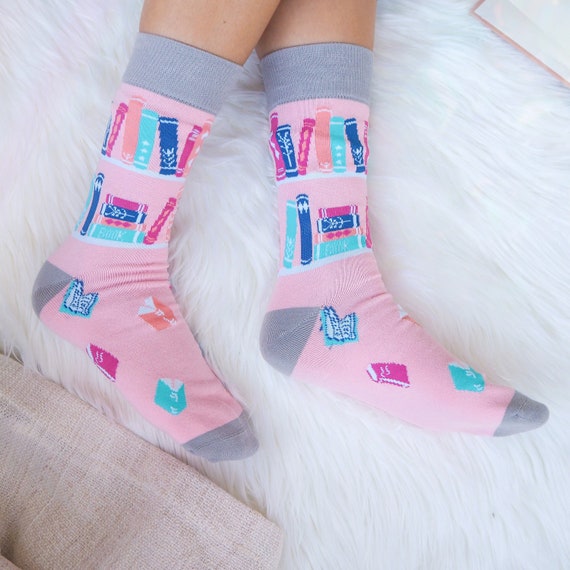 My husband bought me a really cute bookish pair of socks a few weeks ago and I loved them so much that I asked for more in my stocking this Christmas. Another item to help your bookworm be super comfy while they read.
Another item from Redbubble! I love these for library trips or for my work bag. Tote bags are usually really roomy for all kinds of goodies that you need to carry.
A classic gift that you can't go wrong with is a gift card to a local or a favorite bookstore. Maybe you don't know exactly what type of books that your loved one reads or already owns. This is what makes gift cards a great "go to" gift!
If you have ever been on Booktube or Bookstagram, then you have probably seen these aesthetically pleasing fairy lights that are on bookshelves. It gives a whimsical feel to bookshelves and makes a great stocking stuffer! Photo Credit
Emmabooks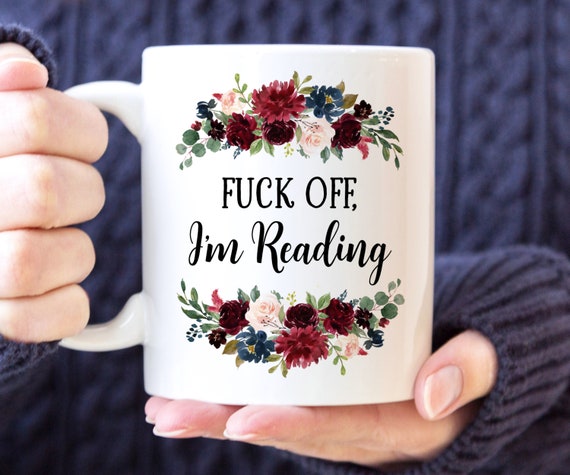 Tea, coffee, wine. Whatever someone chooses to put in their mug, it goes well with reading a book on a chilly morning on a front porch. I didn't realize it, but the picture I chose to use has the same graphics as my blog!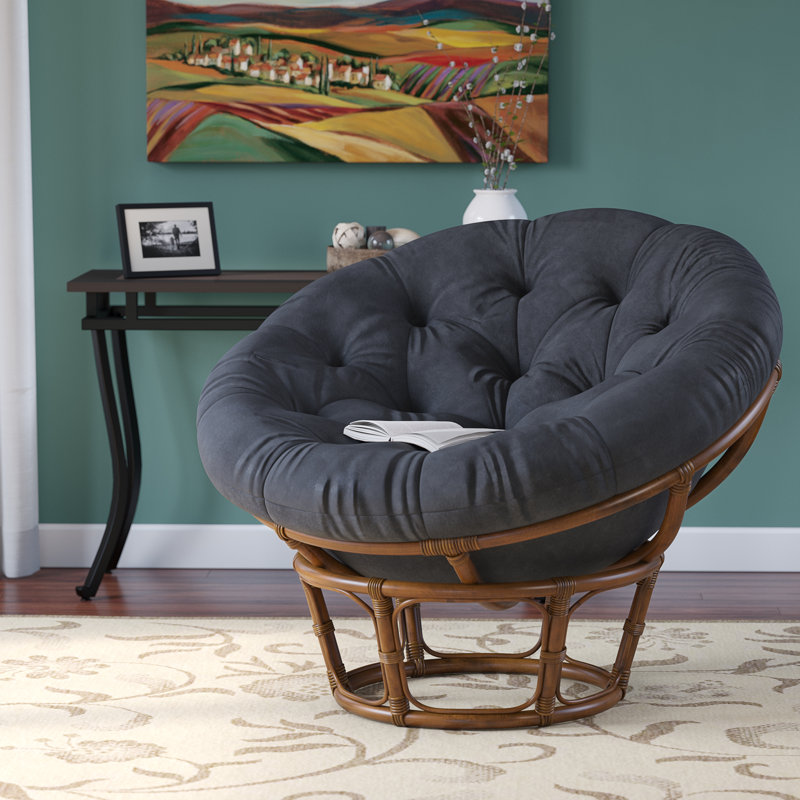 If you have a big budget, then I highly suggest that you find a big comfy reading chair. My husband got me one from Ikea for my birthday and it is my favorite spot to be in my house. Add a blanket, a mug, comfy socks, and it is euphoric!
 I like to annotate my books and the best tabs that I found are Post-It tabs. Again, this makes a great stocking stuffer for the book lover who likes to annotate their books. I make an entire video about how to annotate which you can check out
here.
During my time in the Online Book Community, I have noticed that there is an overlap between people who like to plan and/or use a bullet journal. I like to track my reading goals, monthly reading habits, and my blog stats in my bullet journal. Odds are, you can find a use for a notebook that can be used in conjunction with your reading hobby.
 There are a lot of cute things out there that are book related and pillow cases are no exception. Red Bubble has a ton of options and its the perfect complimentary item to have for a fun book aesthetic.
There you have it! Do you like anything on this list? What are you hoping to find under the tree this year for Christmas?