This is my first Top Ten Tuesday post that was created by TheArtsyReaderGirl. There are prompts for every Tuesday. I am so excited to join in on this theme! This week's theme is supposed to be Cozy Winter Reads but I saw Nerd Narration do this prompt with a twist! She made her Top Ten Tuesday list of series she wanted to finish in 2019. I have SO MANY series that I started in 2018 but didn't get a chance to finish because there are JUST SO MANY BOOKS AND SO LITTLE TIME.
So here it is!
I picked up A Discovery of Witches and ate it up. I was obsessed with the first book and dropped everything to read it. I was ready to dub it my new favorite. When I was done, I immediately picked up Shadow of Night and began reading it. But I didn't love it. I found that it was becoming a chore to read and it was putting me in a slump. Eventually, I put it down and promised myself I would come back to it before 2018 was over. I even bought the third installment to solidify my commitment to reading the rest of the series. But here we are. It is now on my 2019 list. I think this will be a priority read for me when 2019 comes around.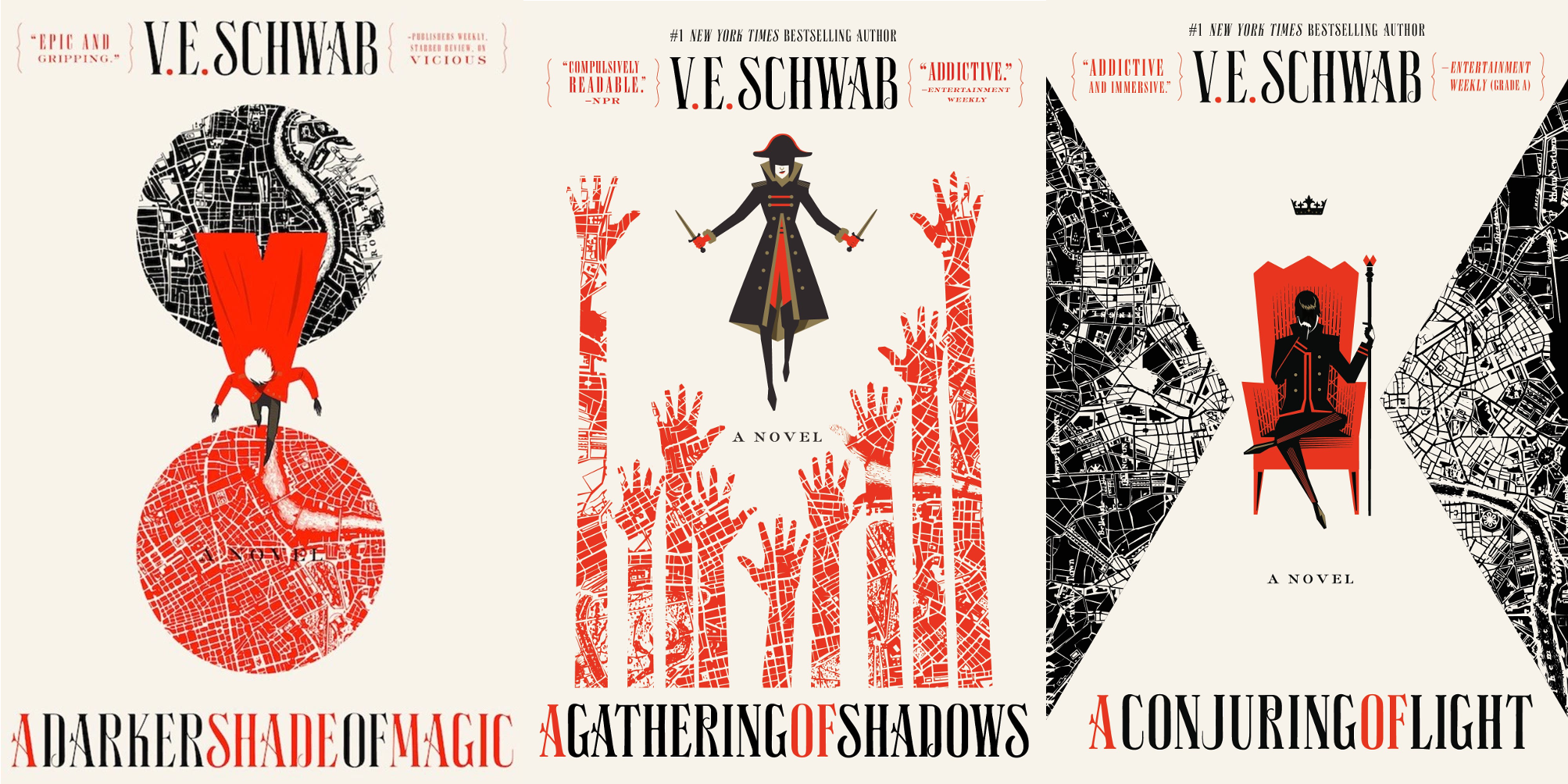 It took me awhile to get through the first book. I enjoyed it but it wasn't earth shattering. There were some pacing issues that made me give this a solid 4 stars. I own the second one so I am now locked into finishing the series. I am quite looking forward to seeing how the characters develop relationships and to see how all the twists come tumbling down.
Cinder was one of the books that I put down to focus on Discovery of Witches. I wasn't loving it by page 50 and didn't have high hopes for it (even though I purchased Scarlet without reading the first installment). I then did a buddy read of Cinder with a group of lovely gals from Booktube and I am so glad I did because I fell deep into the world of the Lunar Chronicles. I have finished the first 3 books and own Fairest and Winter. I also want to own and read the graphic novels that go along with the series. Fingers crossed they make it under the tree this Christmas!
4.) Red Queen by Victoria Aveyard
I heard mixed things about this series but the blurb on the back of the book had me intrigued. I read the first book and really enjoyed it. Some of it was predictible but overall, a very enthralling story. I liked it enough to buy the special edition. I am hoping to own the second book in the special edition as well. The characters are so dynamic that I must read the novellas too!
This will be a re-read for the most part. I don't think I finished the last 3 books because my life went on a whirl wind with my first pregnancy. I am hosting a buddy read for this series over 7 weeks starting in January! You can read about it here.
6.) Illimunae Files by Amie Kaufman and Jay Kristoff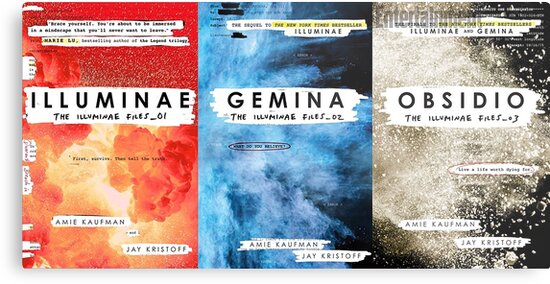 I was skeptical about this series but it ended up making my heart race. The romance was flat but I wasn't reading it for that purpose. I loved the zombie touch that the book had. I own the first two but only read the first. The format is lovely and I look forward to finishing the series.
I listened to this book but also read it. it took me awhile to get through for some reason. The pacing was good but maybe it was just a big book and thats why it took me a while. It almost put me in a slump but I still gave it 4 stars because by the end of it, my heart was pumping. I love the main character and she is the reason I am continuing on with the series.
I'm kind of cheating here because I technically haven't started this series but I did buy it recently and really want to dive into it. I haven't heard anything negative about it so I am adding this to my series goal list for 2019!
This series is fun and casual yet exciting. It is another paranormal romance genre which I am trash for. The main character can see dead people and helps lead them to the light. This convenient gift allows her to be a detective part time to solve crimes. It also gets pretty steamy in the romance department. With over 13 books in the series, I don't know if I will finish them all by 2020, but I am going to try! Maybe I will do a big buddy read with this series too! I have only read the first book in the series but own the first 2.
Another series where I am kind of cheating a bit at. I haven't started but really want to dive into. I only own he first book. The concept is really neat but I can't put it into words at the moment, so you'll  have to check it out on Goodreads. AND HOW BEAUTIFUL ARE THE COVERS. OMG.
That wraps it up. I am happy to finally have some solid 2019 reading goals so far. It is the only goals I've made. Maybe I need to make a master 2019 reading goal list. But will I stick to it? That is the ultimate question. Like I said, so many books so little time. 
Have a great day!